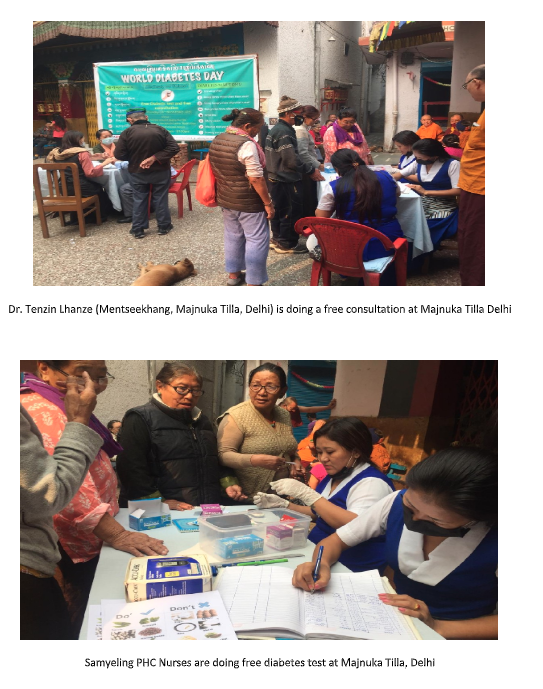 New Delhi: Tibetans in and around Delhi received free diabetes screening yesterday conducted by physicians of local Tibetan clinic and Men-Tsee-Khang under the leadership of Samyeling settlement officer.
On the occasion of world diabetes day, around 261 people including youths from Tibetan Youth Hostel participated in the free diabetes test and diagnosis as part of the awareness programme.
Public counsel on the disease and related issues were also conducted at the site to educate the public on diabetes prevention.
-Filed by TSO, Delhi