"We need more people to join us in this fight. We need to use the conscience of Japan to help make up for what is broken inside of China." ーYoshiko Sakurai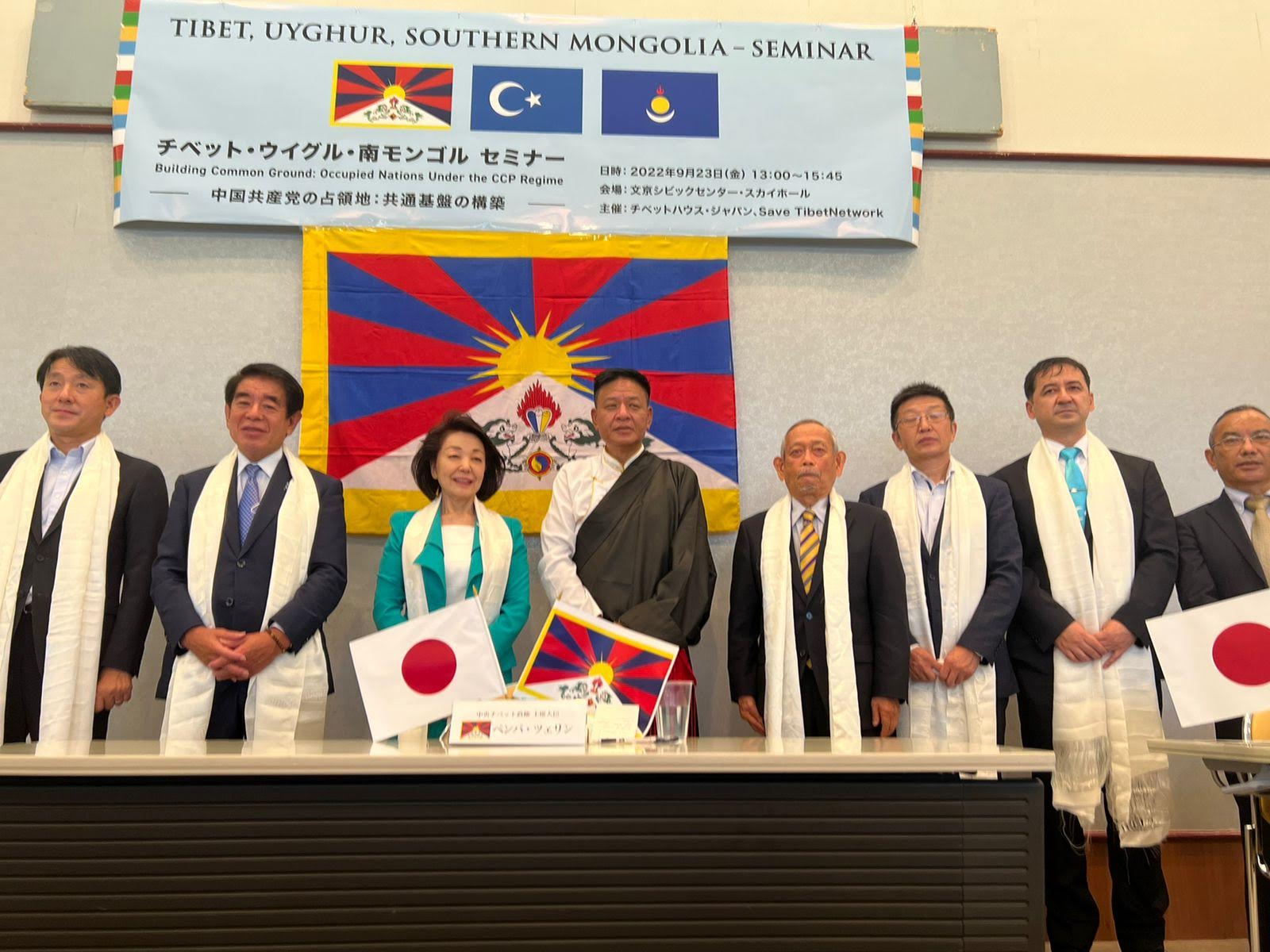 Panelists in the seminar on Tibet, Uyghur and Southern Mongolia. Sikyong Penpa Tsering (center right) with Yoshiko Sakurai (to his left) and other panelists and Diet members. (©Tibet House)
A modest but enthusiastic crowd of a few dozen people witnessed history in downtown Tokyo on Friday, September 23, 2022. Sikyong (president) Penpa Tsering, elected in May of 2021 to succeed Lobsang Sangay as head of the Central Tibet Administration in Dharamshala, India, was on his first-ever visit to Japan.
After giving a speech to more than 100 high school students and Moralogy Foundation affiliates in Kashiwa, Chiba, on September 22, Sikyong Tsering headlined the Tibet, Uyghur, and Southern Mongolia Seminar at Bunkyo Civic Center on September 23.
The visit by the Tibetan president to Japan is itself historic. But so is the increasing support in Japan for minority groups inside the genocidal People's Republic of China (PRC).
Japan is increasingly playing a key role in the survival of minorities in exile from the PRC, and further acting as a staging ground for fighting back against the oppression of ethnic and religious groups by the Chinese Communist Party (CCP).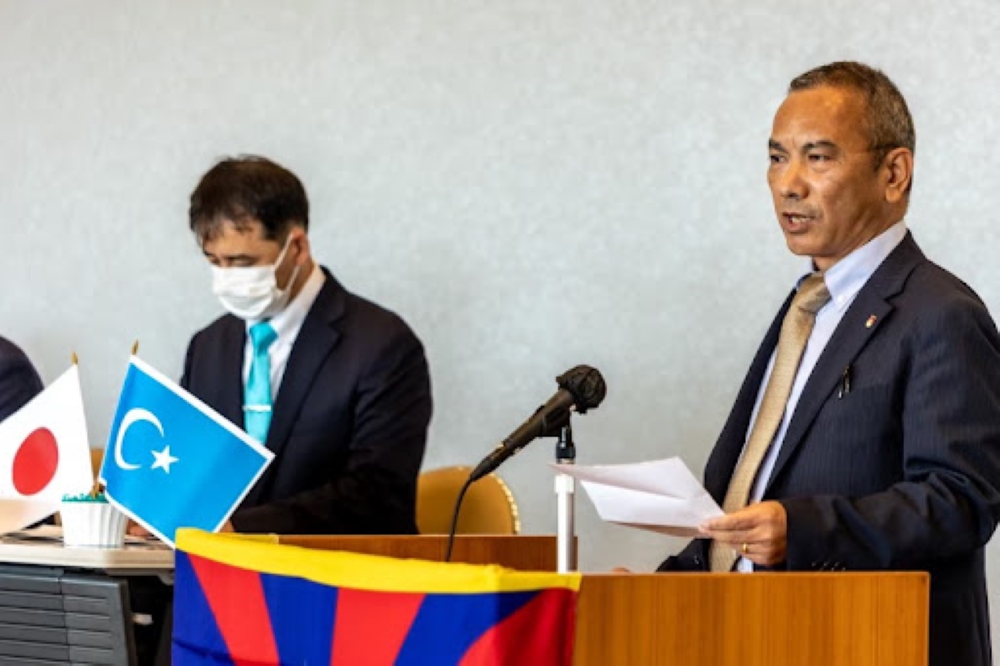 China Out to Destroy Culture, Religion, Language
The September 23 symposium began with remarks from Dr Tsewang Gyalpo Arya of Tibet House, the representative of His Holiness the Dalai Lama in Japan. Dr Arya put in stark terms the reality which many minorities face inside the PRC today.
"It has been more than 70 years since the Chinese Communist Party occupied Tibet, East Turkestan, and Southern Mongolia," Dr Arya said, speaking of regions occupied by the CCP.
"But these three nations have not become part of China completely even now, because the CCP's occupation was illegal, unjustified, and brutal. We are independent nations, and totally different from Chinese. The Chinese Communist Party is trying to destroy our culture, religion, and language."
Olhunud Daichin, the standing vice chairman of the South Mongolia Congress, provided harrowing details about this destruction.
"More than 30,000 Mongols were killed during the Great Cultural Revolution," Daichin said. "After the Cultural Revolution, South Mongolia fell ever more fully under the control of the CCP. Large swaths of Mongolian homeland were turned into desert. The CCP takes Mongolian children into schools where they are forbidden to speak their native language. There is forced assimilation to Han Chinese culture. There has been a genocide in South Mongolia for more than 70 years."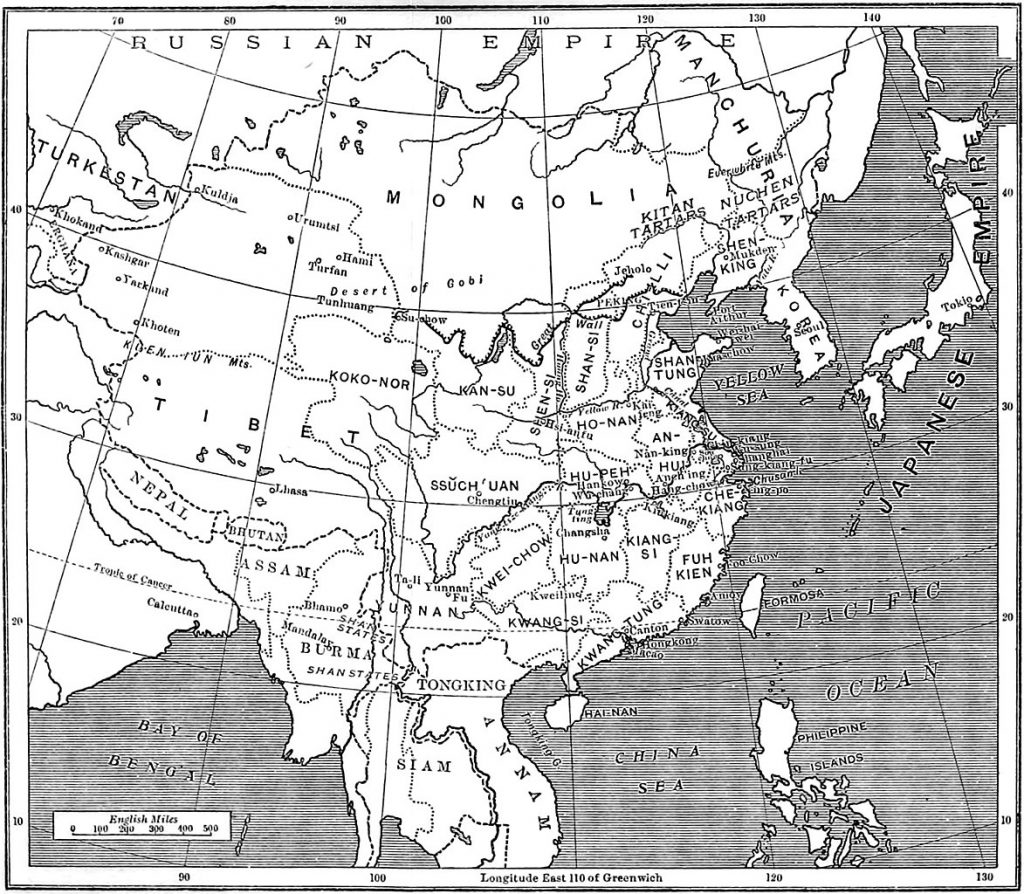 Manchuria is Almost Gone
During his remarks, President Tsering emphasized his and Tibetans' solidarity with Mongolians, Uyghurs, and other persecuted minorities in China.
"The population of Mongolians in South Mongolia is now just 18%," he noted. This puts the Mongolian people inside the PRC in one of the most difficult positions for minorities.
President Tsering also lamented the near loss of Manchurian as a culture, language, and people.
"If the five stars on the PRC flag are understood to represent five ethnicities inside of China — the biggest star representing the Han Chinese and the other four smaller stars representing the Uyghurs, Mongolians, Manchus, and Tibetans — then it's time to take off one of the stars from the flag. Because the Manchus are almost gone," President Tsering said.
At a time when the whole world is promoting multiculturalism, President Tsering continued, "only China is promoting one country, one culture, and one language."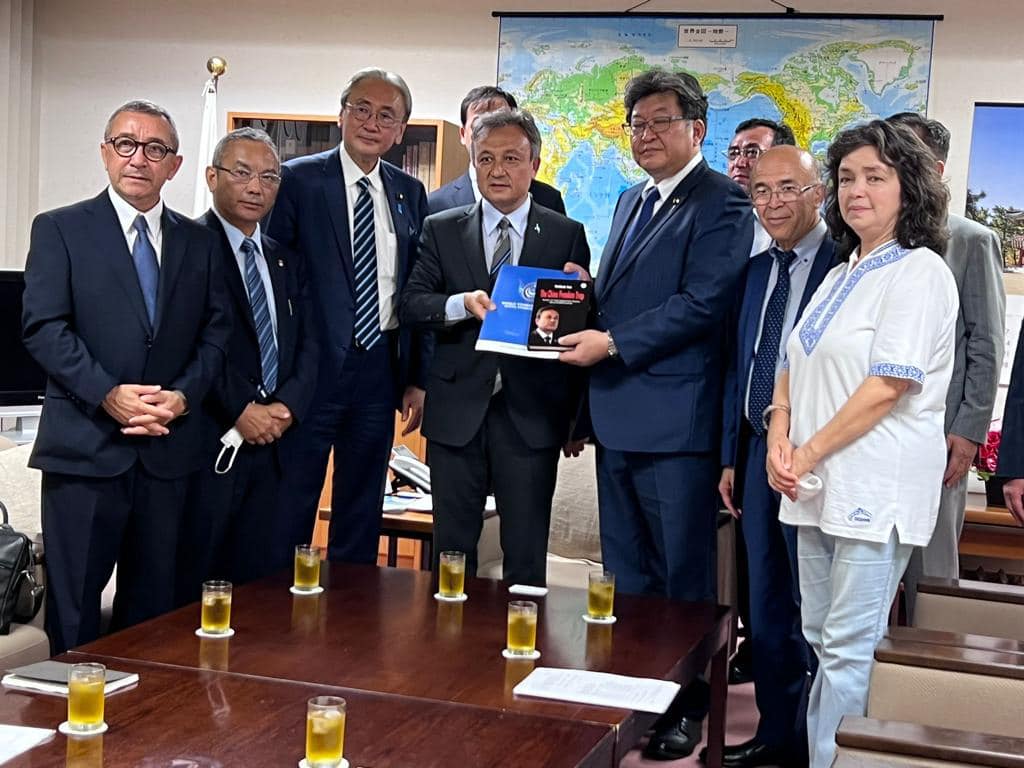 Educating Japanese Lawmakers
During a visit to the Japanese Diet two days prior, on September 21, President Tsering told lawmakers of the boarding schools where 80% of Tibetan children as young as three were deprived of their own cultural and linguistic heritage. He described the situation as a cultural genocide.
"Tibetan children are forced to learn Chinese language instead of Tibetan, along with CCP propaganda, with the aim to change their mind so that there won't be any Tibetan in another 15 to 20 years," President Tsering said.
Uda Kerimu, chairman of the Japan Uyghur Association, explained during the September 23 conference how the CCP was erasing his people's culture.
"Some 24% of Uyghur women have been forcibly sterilized," Kerimu said. This is in addition to the mass incarceration of men and women in Chinese concentration camps.
"There are five conditions of genocide," including murder, torture, and separating children from their families, Kerimu explained.
"Meeting just one condition constitutes genocide," he continued. "The CCP's actions in East Turkestan meet all five."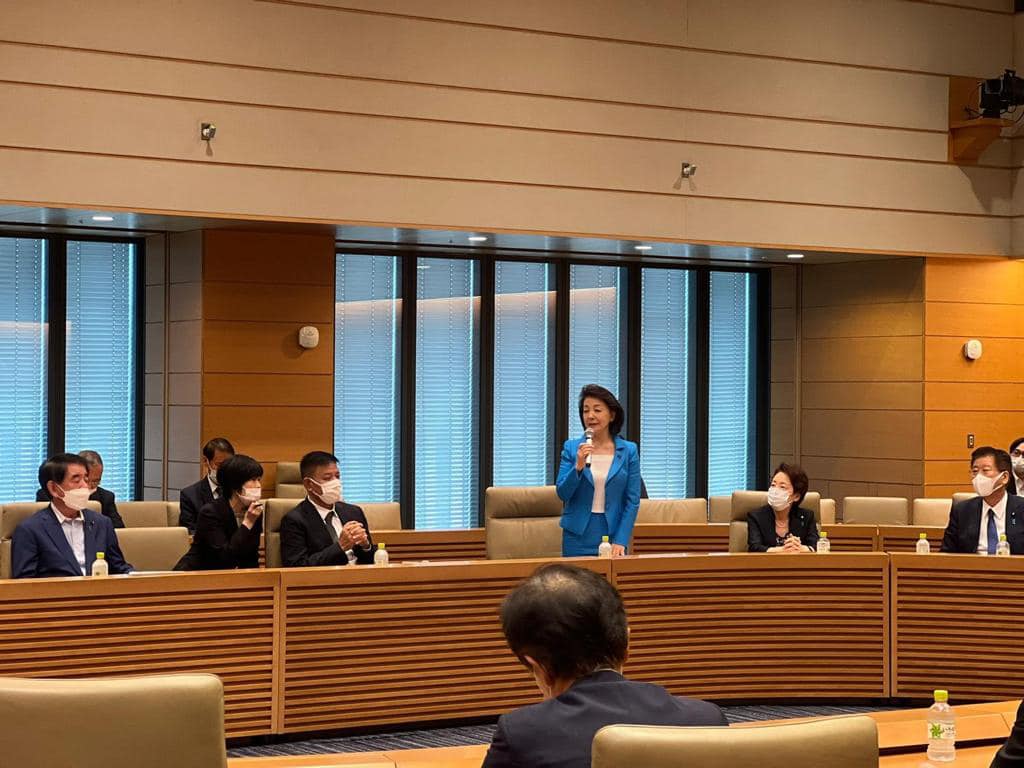 Now is the Time to Fight
Free speech champion and renowned political analyst Yoshiko Sakurai also spoke at the Tibet, Uyghur, and Southern Mongolia Seminar on September 23. Sakurai's message was short and direct: Japan must get tough on China and support minorities suffering under CCP rule.
"Japan needs to stiffen its spine and refuse to allow the PRC's human rights abuses to continue," Sakurai said. "Japan must provide as much support as possible" to those fighting against the abuses of the CCP regime, she continued.
There is still a lot of work to do, Sakurai also noted.
"Given the importance of this occasion," she said, "there should be many more people here."
Sakurai emphasized that Japan had to work to send the message of Tibet, Southern Mongolia, and the Uyghurs to the international community.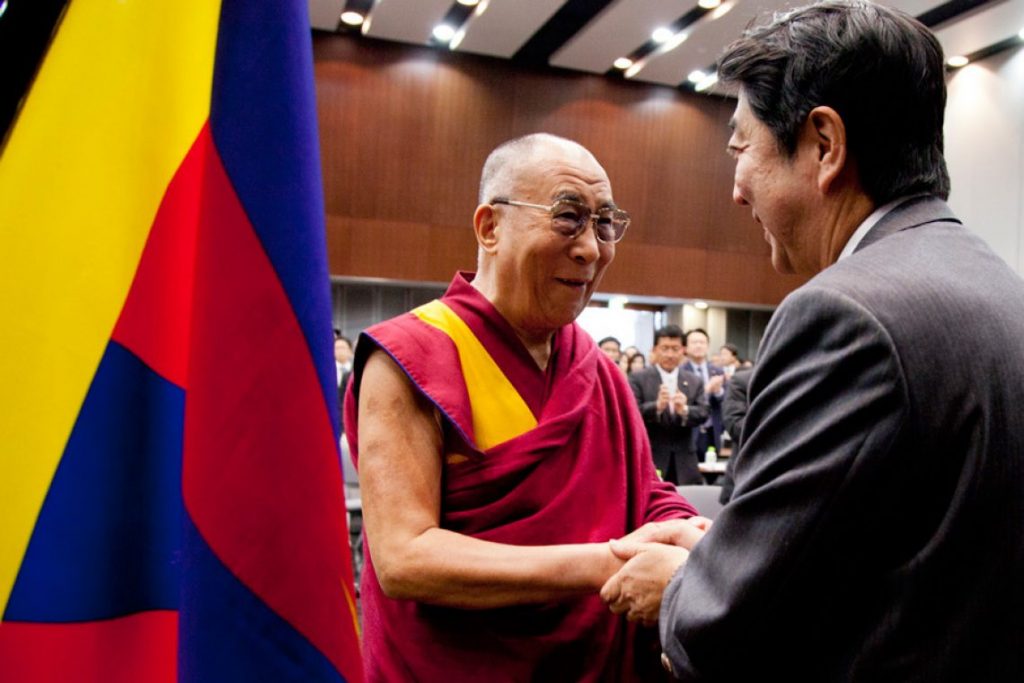 Shinzo Abe's Inspiration
She also mentioned the slain former prime minister of Japan, Shinzo Abe. "Abe-san wanted people who would fight," Sakurai said, underscoring Abe's career fighting against bureaucrats in the Japanese government who wanted to take a soft line against the PRC.
Continuing, she said, "Abe-san is no longer with us, and Japan as a country has been shaken. But this is precisely the time when we must resolve to fight. We need more people to join us in this fight. We need to use the conscience of Japan to help make up for what is broken inside of China."
As she concluded her remarks, Sakurai was overcome with emotion on remembering her friend, the late Shinzo Abe. President Tsering stood up from his seat and, as Sakurai stood up to receive him, he embraced her warmly and offered his support for Japan in the fight against oppression by China. In the heart of Tokyo, leaders from Japan and Tibet held one another up and encouraged one another to continue in the struggle.
But Sakurai also noted that more needed to be done.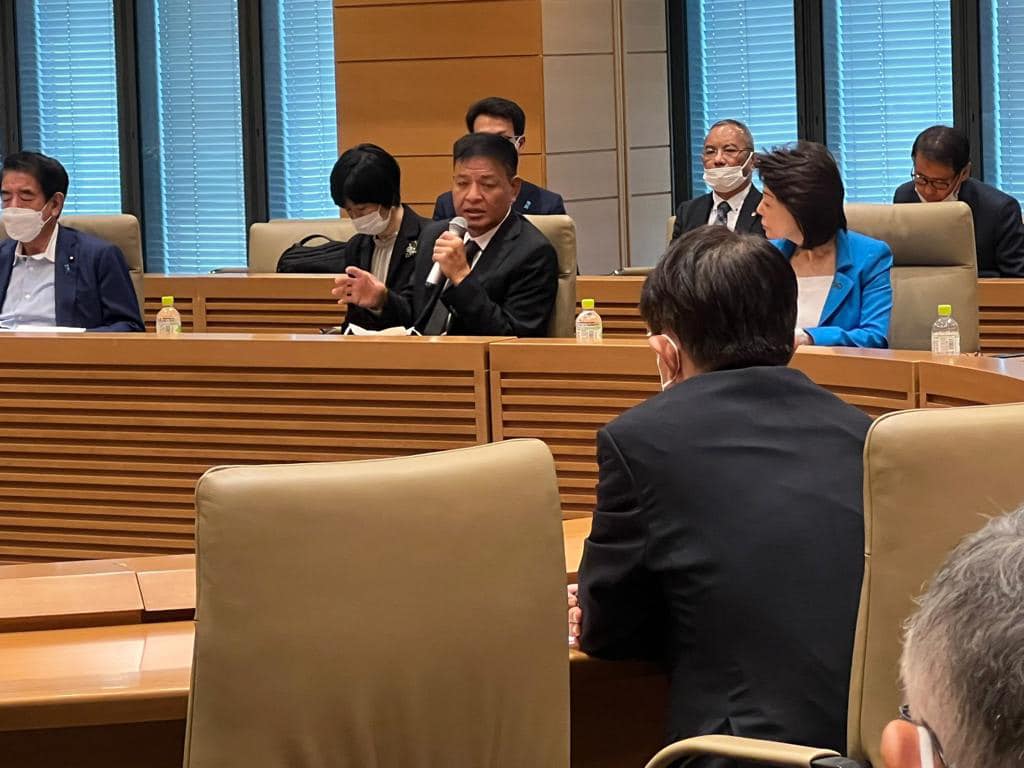 The Importance of Japan
President Tsering paid his respects to Prime Minister Abe in his remarks. "Prime Minister Abe had a greater vision for the world," President Tsering said. "I pay homage to him."
Tsering also commended Sakurai for being the anchor of support for Tibetans, Uyghurs, Mongolians, Hong Kongers, and others persecuted by the CCP.
Echoing Sakurai's call to strength, he reminded the audience that "China has many weak points." He implored the people of Japan not to be afraid of China, a country — the only one in the world, President Tsering noted — which spends more on internal security than on national defense.
"We are strong, we are fighting for democracy, peace, and human rights," President Tsering said. He hoped that the Japanese people would continue Prime Minister Abe's legacy, and that common sense and peace would prevail in the world.
Japan's Political World Listens
The Tibetan president then thanked the members of Japan's political world who were in attendance at the symposium. Hakubun Shimomura, for example, is a member of the House of Representatives in Japan and a strong supporter of Tibet.
Parliamentarians Hiromi Mitsubayashi, member of the Japan-Uyghur Parliamentarian League (Nihon-Uyghur Kokkai Giin Renmei), and Akimasa Ishikawa, member of the All Party Japanese Parliamentary Support Group for Tibet (Nihon-Tibet Kokkai Giin Renmei), were also in attendance.
Makino Seishu, a former Diet member and the chairman of Save Tibet Network, was in attendance at the symposium as well. President Tsering hailed him as an "old friend."
In his brief remarks to the symposium audience, Makino noted that it was rare for politicians to stay for an entire program, but that the political leaders assembled to hear President Tsering and the other speakers had a "heartfelt love for Tibet."
He asserted that the people of China also had much more respect for freedom and democracy than for communism, thus stressing the common bonds which unite people across national lines in pursuit of human rights.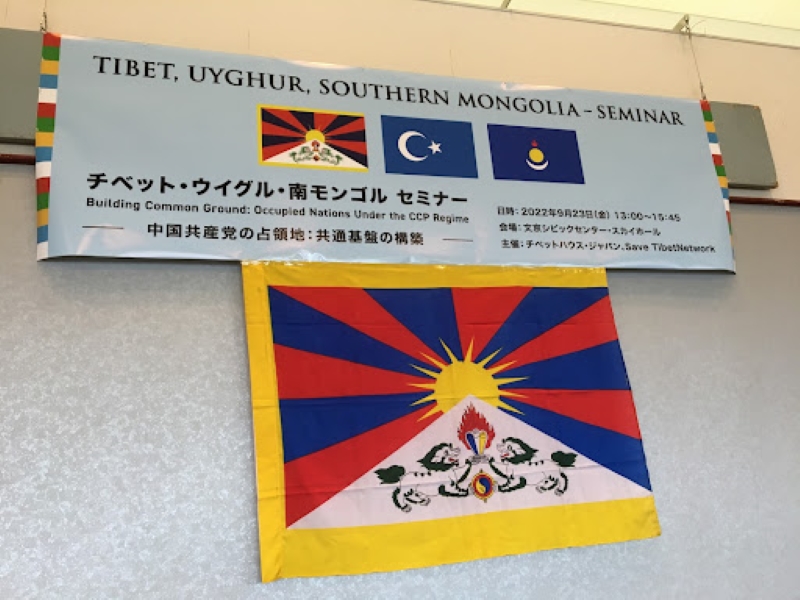 Setting the Historical Record Straight
A question was raised during the seminar from an audience member on Japan-Tibet relations during World War II. Dr Arya clarified that, when the Japanese Imperial Army destroyed a strategic Burmese bridge used by the Allied forces to transport military ammunitions to China, the United States and British governments requested Tibet to allow the passage of the arms through Tibet to China.
The Tibetan government, however, asserted its neutral stance on the war and further explained that Tibet, being a peaceful Buddhist nation, could not allow materials of violence on its land.
This incident shows two important points.
First, it proves that Tibet was an independent nation at that time. Otherwise, there would have been no need for the Allied forces, as well as China, to request permission from the Tibetan government to transverse Tibetan territory.
Second, when the world was busy fighting, Tibet refrained from participating in the war and advocated peace and reconciliation. Had the world followed the Tibetan message, we could have had a better world today. Unfortunately, the world colluded with the communists and destroyed the very country which preached peace and non-violence.
Dr Arya added that Japan and the international community needed to reflect on this historical incident and work together to restore freedom and justice in Tibet.
Click here to read more.