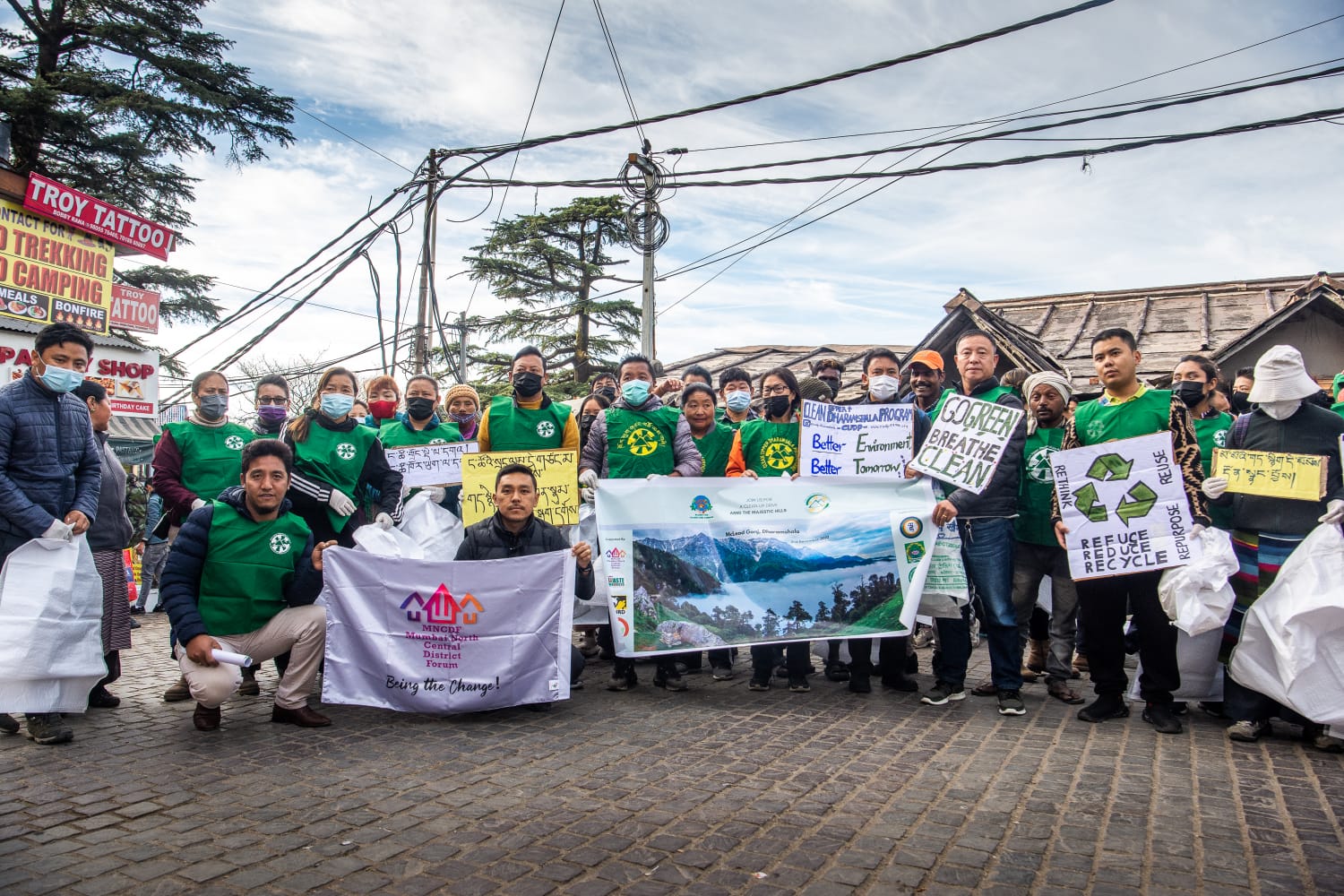 Dharamshala: The Clean Upper Dharamshala programme and PPA, India (Planet for Plants and Animal) jointly organised a mass clean up around Jogiwara Road, Mcleodganj.
The Clean Up day was participated by 7 major NGOs based in Dharamshala.
The total number of people who joined the clean up was around 95.
–Filed by Tibetan Settlement Office, Dharamshala