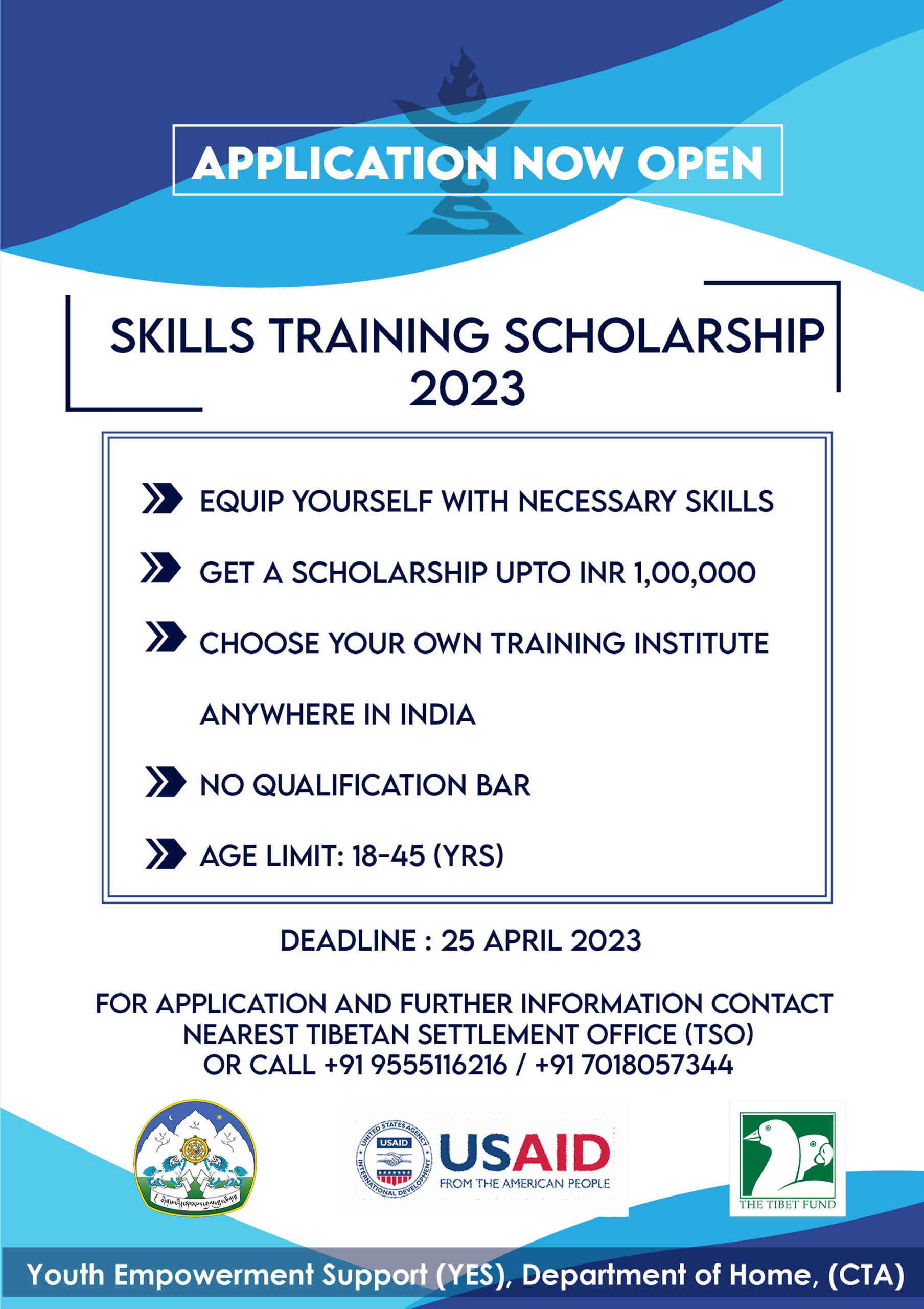 Dharamshala: The Youth Empowerment Support (YES) section of the Department of Home, CTA invites applications for Skill Training Scholarship 2023.
Following are a few of the highlights of the program:-
The applicant can choose his/her preferred training course anywhere in India.
There is no qualification bar on putting up the application.
The age bar is 18-45 (Based on GB)
The applicant has to look for and get admitted into any training institute in India.
The applicant can get a scholarship of up to INR 100000/-.
The deadline for submitting the application is 25 April 2023. Kindly visit the nearest Settlement Office for the forms and details. Or call (+91) 9555116216/ 7018057344 for further query
Posted by:
Youth Empowerment Support,
Department of Home, CTA