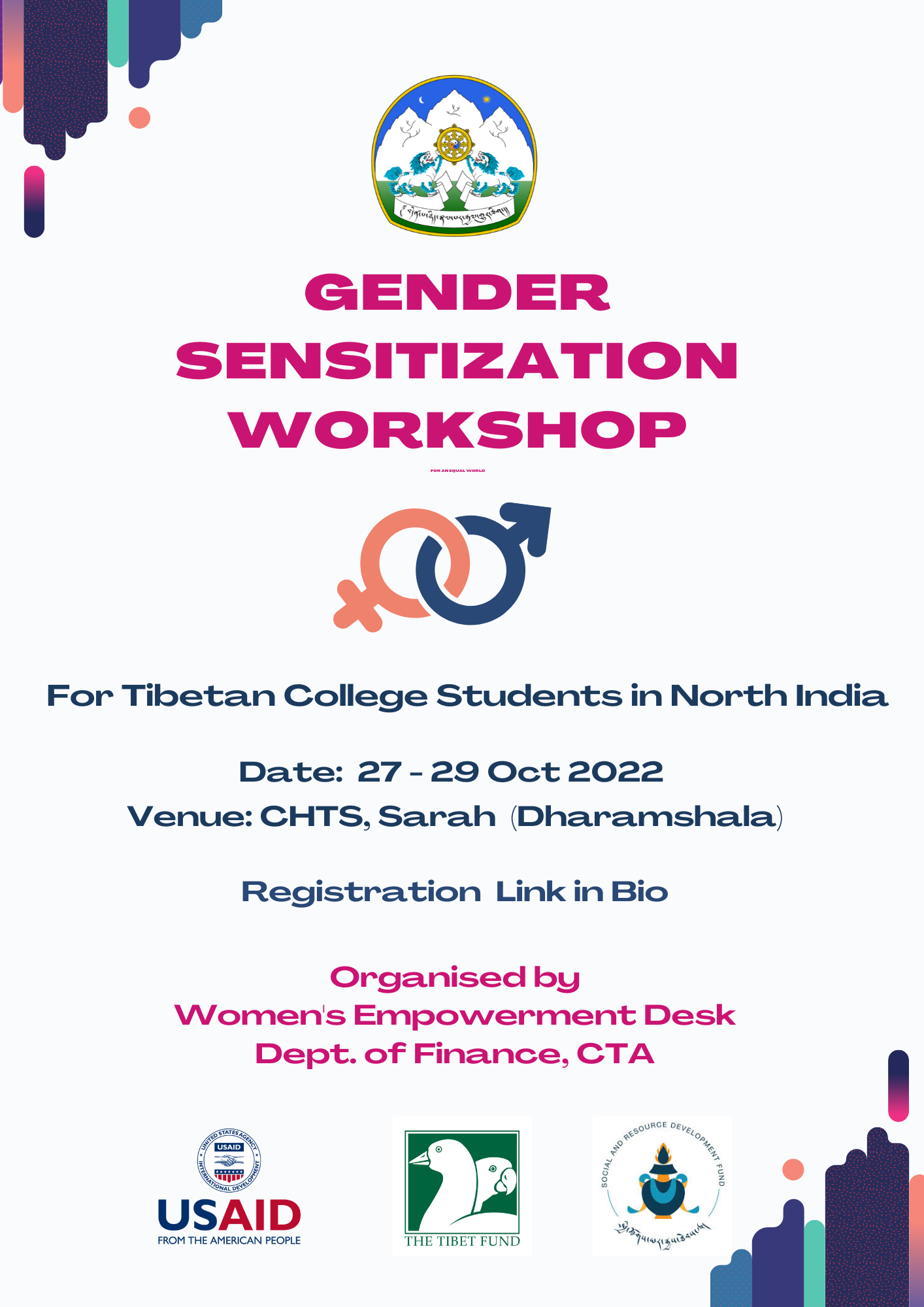 The Women's Empowerment Desk (WED) under Dept. of Finance is thrilled to make the announcement about its three-day Residential Gender workshop for Tibetan college students based in North India. WED is organising this workshop with the aim to create awareness and sensitise Tibetan youths on gender and related issues.
The workshop will take place from 
27-29 Oct 2022
at the Centre for Higher Tibetan Studies, Sarah in Dharamshala. Interested students are requested to register for this workshop at the link below before 21st Oct 2022.  Those interested are required to fill out this
form.