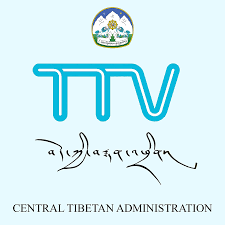 Tibet TV, Department of Information & International Relations (DIIR), CTA, announces its Take-off Film Grant 2022, encouraging the budding Tibetan filmmakers in the exile community to make short feature or documentary films for Tibet TV. 
Themes – Gender Parity, Tibetan Democracy in Exile, The Middle Way Approach policy
Aspiring filmmakers can avail a total grant of INR 200,000/- to make a film on any topics related to the above theme.

The film length should be between 25-30 minutes.

The film can be either in Tibetan or English. Subtitles are mandatory.
Application & Selection Procedures:
Registration

: Interested candidates should register for the grant by sending an application before May 20, 2022. (Postal and email addresses provided below)

Synopsis

: Description of the project he/she intends to work on (100-120) words.

Document requirements

: A copy of the duly paid Green Book.

Initial selection

: The selection committee will review each application and the synopsis for selection.

Filmmakers will be notified of the selection status on or before

May 31, 2022.

(Initial selection of an application doesn't necessarily guarantee the grant award)

Film Submission

: The selected filmmakers should submit their films on or before

December 31, 2022

.

Final Selection

: The submitted films will be reviewed and the decision of the selection committee will be conveyed to the filmmakers.

Grant award

: The selected films will be awarded a grant prize of INR 200,000/- (inclusive of 10% mandatory TDS) before

March 31, 2022.

 

The films will be screened/published on Tibet TV media platforms with all rights reserved to Tibet TV.
Address your application to:
The Secretary,
Department of Information & International Relations,
Central Tibetan Administration,
P.O Dharamshala – 176215,
District Kangra, H.P, India
Email: [email protected], [email protected]
Tel: +91-1892-222457, 222510