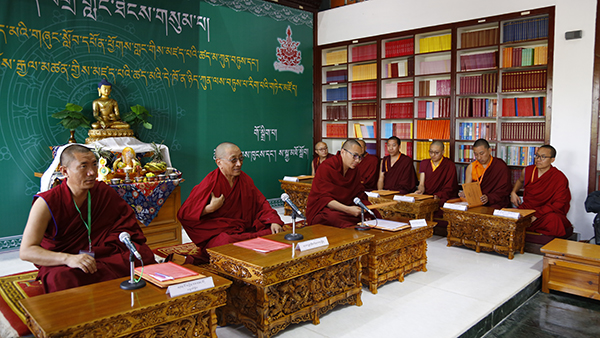 RAJPUR: Kalon Karma Gelek Yuthok of the Department of Religion and Culture, and Department of Education, Central Tibetan Administration visited Sakya College based in Rajpur near Dehradun city today.
He visited the college as the chief guest at the inaugural session of the 3rd non-sectarian debate organised jointly by the Sakya college and the Department of Religion and Culture. The guest of honour at the inaugural session was Khenpo Khenrab Sangpo of the Sakya College.
Khenpo Thupten Rabsel of Sakya college delivered the opening remarks of the debate.
Kalon Karma Gelek Yuthok spoke about the objectives of organising such non-sectarian debates and what the participants should bear in mind during the debates. He also explained that these debates are in line with His Holiness the Dalai Lama's guidance.
Kalon said that this debate will focus on Pramana Samuchaya (logical analysis) and spoke in length about the topic of the debate.
The conference will be held for four days from 28 – 31 March 2018. Eleven participants from the various schools of Tibetan Buddhism and a scholar from the Central Institute of Tibetan Studies based in Sarnath are participating in the four-day debate.