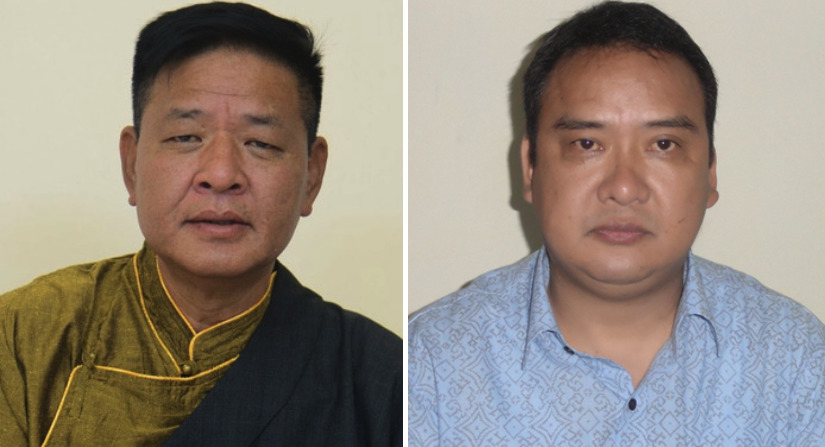 Dharamshala: On behalf of the Central Tibetan Administration and the Tibetan people, Sikyong Penpa Tsering wrote to congratulate Shri Jambey Wangdi, the Chairman of the Department of Karmik and Adhyatmik (Government of Arunachal Pradesh), on the Padma Shri conferment on his late father and former Minister, Shri Karma Wangchu.
Sikyong wrote, "The Padma Shri award is a fitting tribute to your father's life of illustrious service and recognition of his enduring legacy. His contributions to the betterment of the people and government of Arunachal Pradesh have gained him admiration and esteem throughout India, and the Padma Shri award is a testament to that."
"With profound gratitude, we also remember his support for the Tibetan people and the cause. In that spirit, once again, on behalf of the Tibetan people, I extend our sincere greetings on this occasion," said Sikyong.
Shri Karma Wangchu was a stalwart Tibet supporter and led various campaigns in support of Tibet and the Tibetan people. He was one of the forefront supporters of the central government's decision to implement the Tibetan Rehabilitation Policy, in 2014 in Arunachal Pradesh.
The late Padma Shri awardee was evidently well-informed on Tibet's issues. His composition 'Himalayan Range Unit Tawang' is a testament that demonstrates his commitment and support to the just cause of Tibet.
At the age of 16, he visited Lhasa and received an audience with His Holiness the 14th Dalai Lama at Potala Palace. Their friendship was further cemented when His Holiness visited Shri Wangchu's residence at Tawang twice in the year 1997 and 2003.
He was a devoted and ardent follower of His Holiness's teachings. He was a revered philanthropist known for his compassion in practice. Till his last breath, he had served in various capacities for the welfare of his community particularly delivering free education to the orphans and destitute through his NGO school Choephelling Public School.