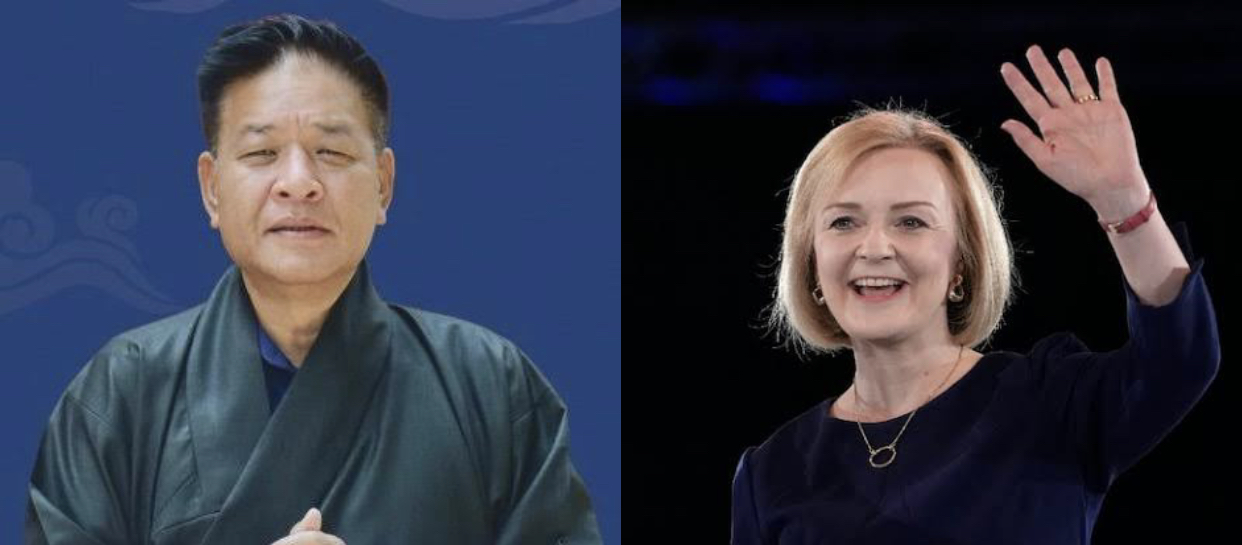 Dharamshala: Sikyong Penpa Tsering of the Central Tibetan Administration today has written to the newly elected Prime Minister Liz Truss congratulating her on her sweeping victory.
Sikyong writes, "On behalf of the Central Administration and the Tibetan people, it is with great honour that I extend our warmest congratulations on your appointment as the Prime Minister of the United Kingdom".
"Since the early 1960s, the United Kingdom has been a host to a growing community of  Tibetan people. We will always be grateful to the government, parliamentarians, organisations and individuals who continue to support the Tibetan people and their struggle for freedom with great empathy and generosity".
Sikyong expressed his admiration for the commitment of the UK government to promoting Human Rights globally, including the implementation of the UK Global Human Right Sanctions Regime in 2020, adding his optimism that the UK government under the leadership of the new PM will continue to advance the cause of human rights through UK's policies and bilateral relations. 
"Once again, our heartfelt congratulations and best wishes for a successful tenure," the letter concludes.