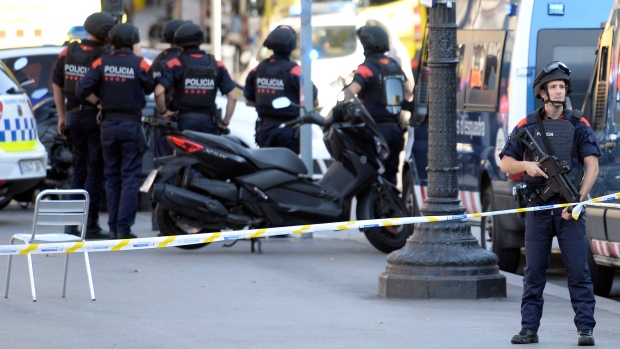 DHARAMSHALA: The President of Central Tibetan Administration Dr Lobsang Sangay today expressed profound sympathy with the victims of the horrific terrorist attacks in Barcelona and Cambrils, Spain.
"I express my profound sympathy and condolences to the victims of the terrorist attack in Spain yesterday.  My thoughts and prayers are with the people of Spain," President Dr Lobsang Sangay said.
"Spain has long been a friend of the Tibetan people and we stand in solidarity with you as you recover from this brutal attack on innocent civilians and tourists," he said.
"While we mourn, let us remember the wise words of His Holiness the Dalai Lama who champions the concept of oneness of humanity, and love and wellbeing for all. It's the responsibility of each and every one of us to make our society more humane, and more just," he said.
"Let's learn to listen to each other again, to respect each other's weaknesses. Above all, lets remember that violence is not the solution to resolve conflicts. I pray that peace and harmony will once again reign the beautiful cities of Barcelona and Cambrils ," he said.
At least 13 people were killed and 100 injured in two subsequent terrorist attacks in Barcelona and Cambrils in Spain Yesterday.