Paul Mooney, South China Morning Post
Thousands of paramilitary police take part in parade in Hotan after eight people were killed during a knife attack earlier this week
Thousands of armed police and military vehicles have taken part in a parade in China's restive Xinjiang region in a massive show of force two days after a deadly attack which the authorities blamed on terrorists.
The authorities in Hotan staged the event on Thursday – the second parade of its kind in the region this year – in response to Tuesday's knife attack in nearby Pishan county that left eight people dead, the state-run People's Daily reported.
Thousands of paramilitary officers marched in the parade in a show of strength meant to deter other potential attacks and ensure stability in the region, the report said.
"Continued vigilance and high-pressure deterrence against terrorists have forced them to the end of the road, like a cornered beast driven to desperate action," Xinjiang's deputy Communist Party secretary Zhu Hailun was quoted as saying.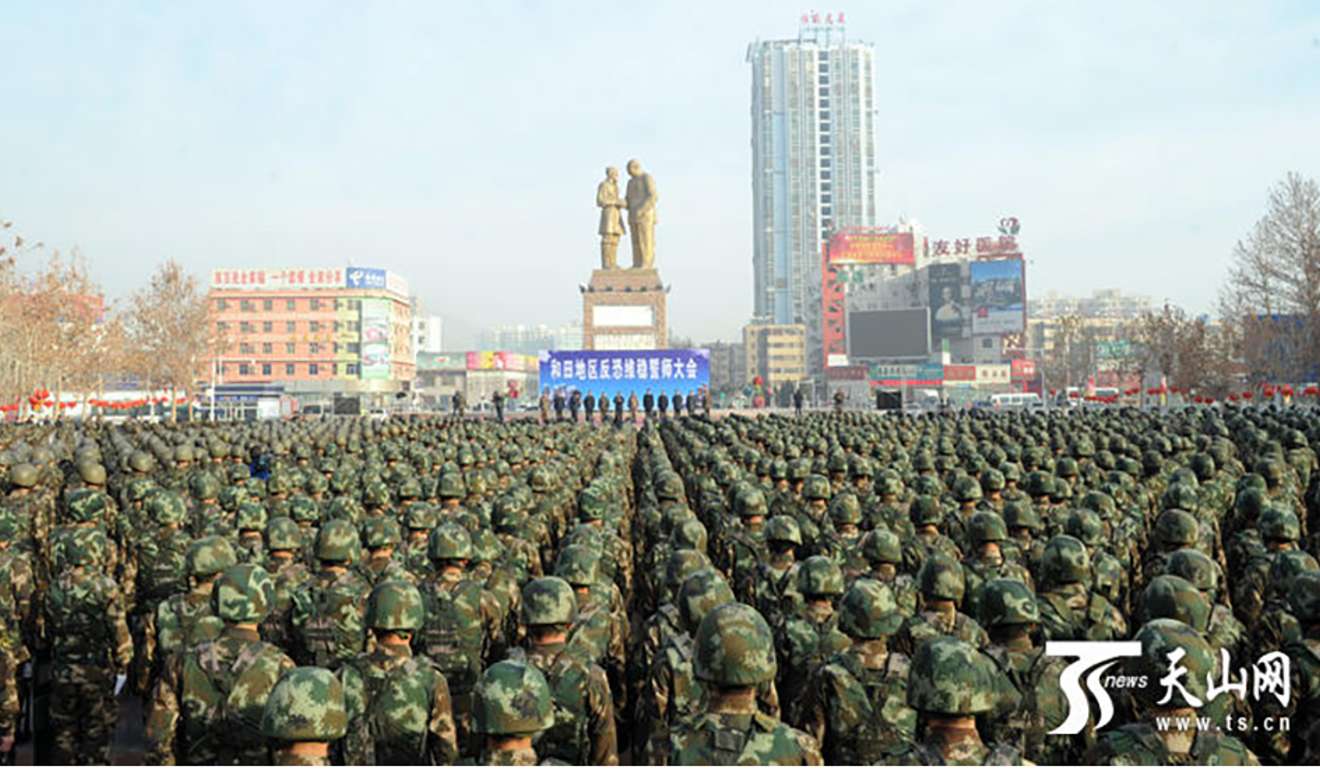 Five people died after knife-wielding assailants attacked a residential compound in Pishan county. The three attackers were shot dead by police.
The government did not identify the suspects and victims, but residents said the attackers were Uygurs, the region's main Muslim ethic group.
Armed police in bulletproof vests were deployed on the streets on Wednesday as the county issued its highest level of security alert.
Xinjiang has been hit by a series of violent attacks in recent years which the authorities have blamed on Muslim separatist militants.
A huge military parade was held in Urumqi in January in response to another terrorist attack the previous month.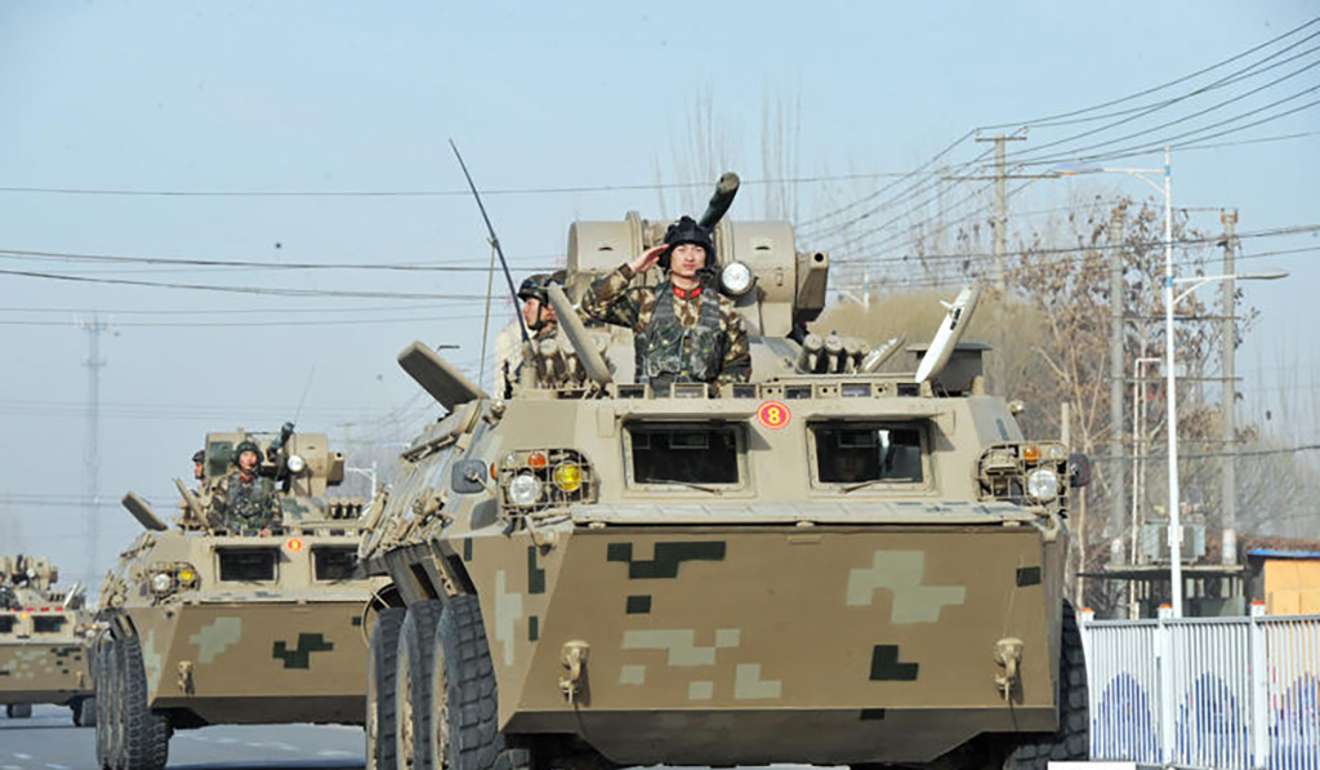 Militants drove a car into a residential compound near the government headquarters in Karakax county in December, setting off an explosive device and using knives to kill two people before all three of the assailants were shot dead.
China tightens Xinjiang border amid rising terrorist threats
Xinjiang saw a transition of power last year as Chen Quanguo took on the role as the region's new Communist Party chief.
Chen, 61, was previously party chief in Tibet and was known for his hardline policies in the region.
Xinjiang has a track record of unrest in the lead-up to annual meetings of the National People's Congress and the Chinese People's Political Consultative Conference in Beijing. This year's sessions of the legislature and the nation's main political advisory body will begin in early March.