Cholsum Tibetan Settlement, Poanta Sahib in Himachal Pradesh held Middle-Way Approach (MWA) Awareness program on 19 February 2012.
The MWA awareness program was organized by the Tibetan Settlement Office. This program was meant to create awareness on the Middle-Way Approach policy of the Central Tibetan Administration (CTA).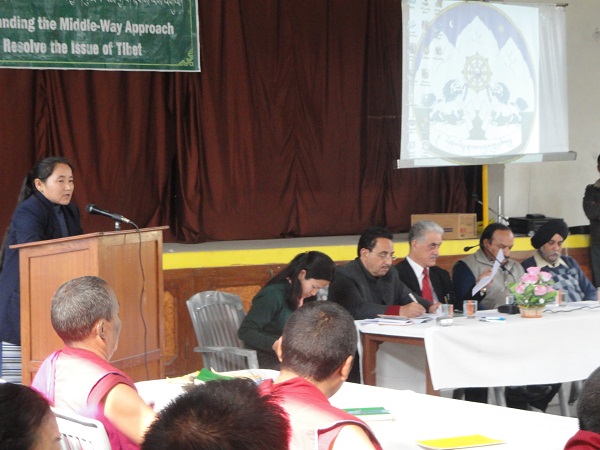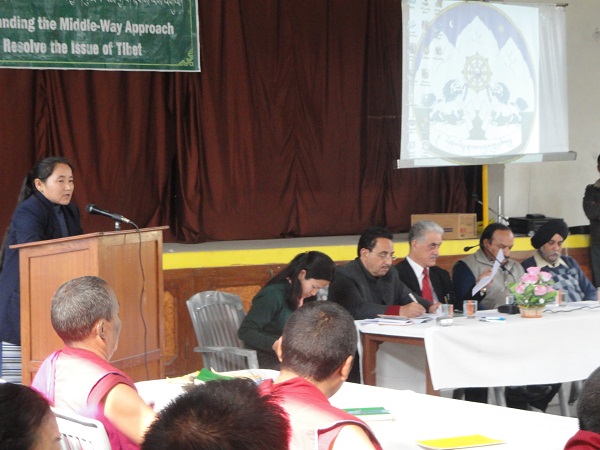 Many of the residents of the settlement –old and young attended the program. Settlement Officer Mrs. Karma Dolma spoke on the subject to the audience.
Chief Guest on the program was Mr. Vijay Kumar, Sub Divisional Magistrate and other special guests were President, Mr. Madan Lal Khurana and General Secretary, Mr.  Gita Ram Thakur of India Tibet Friendship Association,  Poanta Sahib.  They expressed their support, sympathy and emotional closeness with Tibetans and for the issue of Tibet.
Such an awareness program on the Middle-Way Approach policy of the CTA is organized at various Tibetan settlements in exile from April 2011-March 2012.These programs are facilitated by the Department of Information and International Relations (DIIR) of the CTA.
 -Report filed by Ms. Tsering Dolma, Project officer of DIIR from Poanta Sahib.