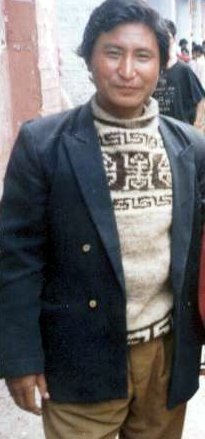 DHARAMSHALA: The Chinese government has released a Tibetan political prisoner after serving 17 years in prison for allegedly endangering national security and separatism.
Jigme Gyatso, 52, was ordered to return to his native village in Labrang in eastern Tibet (Ch: Gansu Province) after his release from Chushul prison in Tibet's capital Lhasa last Saturday (30 March). He was in debilitating condition due to years of severe torture that he suffered in the prison. "Both his parents have passed away. His overall health condition is very weak, and he has poor vision and a disabled foot," a source told Tibet.Net.
Jigme along with a group of Tibetans was first arrested on 30 March 1996 for their alleged involvement in forming an alliance for Tibet's independence at Gaden monastery in Lhasa in 1992. On 23 November 1996, the Intermediate People's Court in Lhasa sentenced Jigme to 15 years in prison and stripped of his political rights for five years. He was sent to Drapchi prison in Lhasa.
He was severely tortured in Drapchi by security officials from Gansu province in 1997, leaving his right foot permanently disabled. He also suffered severe beating in the crackdown during a protest inside the prison in early May 1998.
Jigme's prison term was extended by another two years for raising slogans for long life of His Holiness the Dalai Lama in March 2004. In 2005, he was shifted to Chushul prison along with other prisoners. He was subjected to severe interrogation and torture when he was kept in solitary confinement in late 2010.
The UN Special Rapporteur on Torture, Dr Manfred Nowak, met him during an official visit to the prison in Lhasa on 27 November 2005 and called for his release.
World's prominent human rights group, including Amnesty International, had urged the Chinese authorities to release Jigme Gyatso who was detained solely for peacefully exercising his rights to freedom of expression, association and assembly. They had urged the authorities to guarantee that he has access to medical care if needed, and legal representative of his choosing and family.