October 4, 2012 11:02 am
DHARAMSHALA: A three-day workshop for CTA officials on strategic development planning organised by the Department of Finance and funded by Norwegian Church Aid began here today.
Twenty-five participants, comprising additional secretaries and joint secretaries from different departments and offices, are taking part in the workshop.
In his introductory address, Finance Kalon Tsering Dhondup described a lasting political solution to the issue of Tibet, and rehabilitation and welfare of Tibetans in exile as the two primary goals of the Central Tibetan Administration.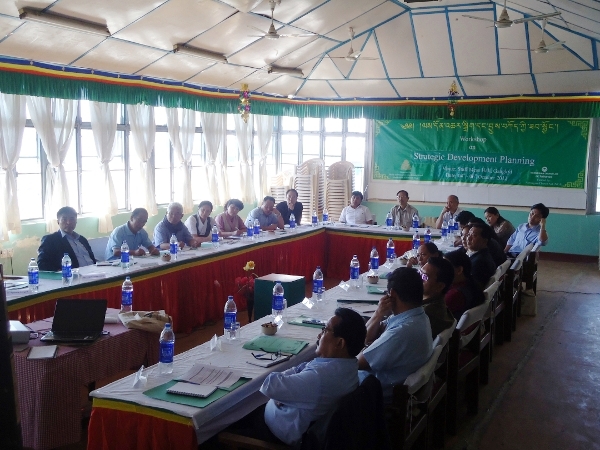 Based on these two long-term goals, he said, the administration has to formulate development plans with clear mission and strategies in sight, and evaluate whether we have got the desired results.
He also underlined the need to frame development plans in tune with the changing global trend and the requirements of the Tibetan people.
Addressing the participants, Sikyong Dr Lobsang Sangay said each department and offices must have a clear vision and mission, and strategies to have our goals realised.  
He said departments should frame projects based on the long-term goals of the Tibetan people.
Dr Sangay also underscored the need to utilise the funding for developmental projects efficiently and effectively.
He said there should be clear line of communication and coordination between the Kashag and concerned officials in framing development plans.
Dr Kunchok Tsundue, Chief Planning Officer of CTA, and Mr Ajit Mane, a development consultant from Bangalore, are resource persons for the workshop.