August 20, 2012 4:14 pm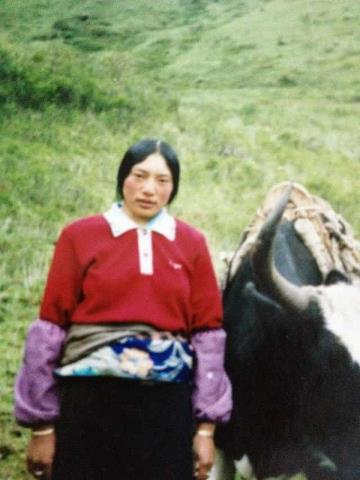 DHARAMSHALA: Rikyo, the 36-year-old mother of three, who self-immolated on 30 May 2012, left a note urging Tibetans to remain united and preserve their culture to ensure His Holiness the Dalai Lama's return to Tibet.
Dharamsala-based Tibetan Centre for Human Rights and Democracy (TCHRD) said in a statement last Saturday that the note was written in Tibetan in black ink on a white paper.
Rikyo's note which was translated by TCHRD reads:
"Prayers for world peace and happiness!
To ensure His Holiness the Dalai Lama's return to Tibet,
do not indulge in slaughtering and trading of animals,
do not steal, Speak Tibetan,
do not fight,
Bearing all sufferings of the sentient beings on myself,
Do not resist by fighting if I get into Chinese hands alive,
Be united, Study Tibetan culture,
On fire I burn, do not worry my family."
Rikyo died on the spot after setting herself on fire in front of the Jonang Zamthang monastery in Barma town in northeastern Tibet's Ngaba region. The local Tibetans took the body inside the monastery, where thousands of monks offered prayers.
The Chinese authorities threatened to take the body into their custody if the local Tibetans do not cremate it quickly. So, the cremation was carried out near the monastery at around 11:00 pm that night. Over 5,000 local Tibetans, including monks of Zamthang Monastery, gathered at the funeral. They braved heavy rain that night to conduct the last rites.