DHARAMSHALA: Health Kalon Tsering Wangchuk of the Central Tibetan Administration, today launched the Tibetan Medicare System (Medical Insurance) along with Secretary Sonam Choephel Shosur and Additional Secretary Tsegyal Dranyi of Health Department.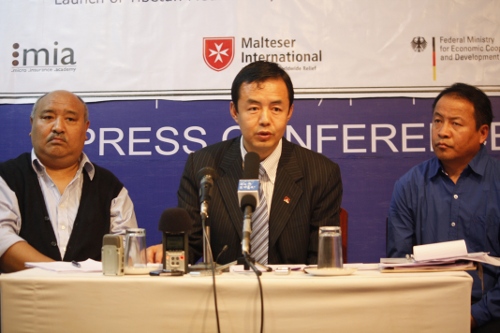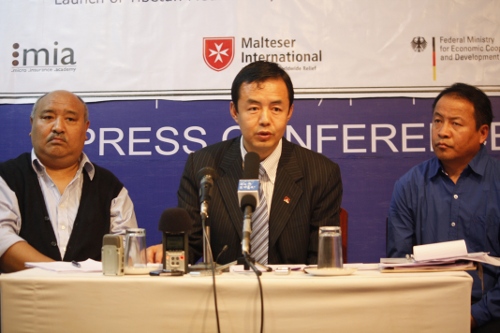 A lack of proper medical insurance in times of emergency medical need have created a lot of problems  for the general people, Kalon Tsering Wangchuk said.
Moreover, a typical exile Tibetan family spends about 14% of their family income on medication generally. And during emergency, the burden of high medical expenditure leads to a lot financial problems.  Keeping that perspective in view, the department of health has launched the Tibetan Medicare System, a medical insurance for the general Tibetan people, he said.
The Tibetan Medicare system aims to provide financial assistance to poor Tibetan families as well as to provide proper medical care to those in need of urgent medical attention.
The Tibetan Medicare System will commence from 1st April 2012. The earlier emergency medical relief provided by the department of health had been annulled on 31st March, 2012 irrespective of whether a person has registered for the new Tibetan Medicare system or not, the Health Kalon added.
The Health Kalon also said that the success of the Tibetan Medicare System depends solely on the participation of the general public and requested everyone particularly those big institutions like the monasteries and schools to make use of this insurance.
The Tibetan Medicare System is co-sponsored by MIA (Micro Insurance Academy), Malteser International and Federal Ministry for Economic Co-operation and Development).