February 14, 2012 5:46 pm
DHARAMSHALA: The Tibetan Parliament-in-Exile and the Kashag have jointly held a day-long meeting in view of the critical situation in Tibet.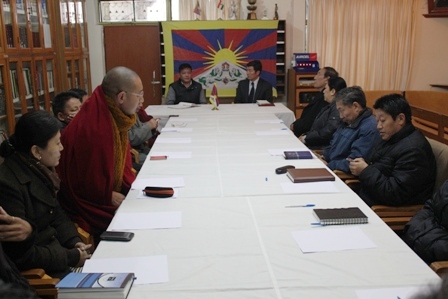 Mr Penpa Tsering, Speaker of the Tibetan Parliament-in-Exile and Dr Lobsang Sangay, Kalon Tripa, chaired the meeting attended by Kalons (members of the Kashag) and Parliamentary Standing Committee at the parliamentary secretariat today.
Extensive deliberations were held on efforts to be made by the Kashag and the parliament in view of the unending critical situation in Tibet and other important issues.